5 Romantic Gestures That Will Sweep Your Partner Off Their Feet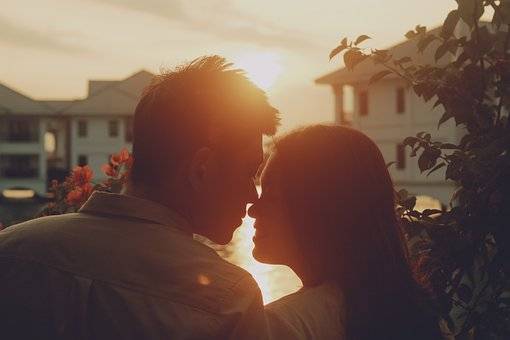 5 Romantic Gestures That Will Sweep Your Partner Off Their Feet
Are you looking for ways to show your partner how much you love them? Sometimes, the smallest gestures can have the most significant impact on your relationship. We have compiled a list of five romantic gestures that will sweep your partner off their feet.
Surprise Your Partner with a Thoughtful Gift One of the easiest ways to show your partner that you care is by surprising them with a thoughtful gift. It doesn't have to be expensive; it just needs to be something that shows you have been paying attention. For example, if your partner has been talking about a book they want to read, surprise them with a copy. It's the small things that count and show that you care.
Write Love Notes to Each Other In the digital age, we often forget the power of a handwritten note. Leave a love note in your partner's lunchbox or write a heartfelt letter and leave it on their pillow. These small gestures will make your partner feel appreciated and loved. It's a reminder that you are thinking of them throughout the day.
Plan a Surprise Date Night Everyone loves a surprise, especially when it involves a night out with their partner. Plan a surprise date night for your partner. It could be as simple as a romantic picnic in the park or as elaborate as a night out at a fancy restaurant. The effort you put into planning the night will show your partner how much you care.
Take Over Chores for the Day It's easy to get caught up in the daily grind of chores and responsibilities. Take the initiative and take over your partner's chores for the day. It could be something as simple as doing the laundry or cleaning the house. It will give your partner a break and show them that you are there to support them.
Give Your Partner a Massage There is nothing more relaxing than a massage. Surprise your partner with a massage after a long day at work. It's a thoughtful gesture that shows you care about their wellbeing. You don't have to be a professional masseuse; a simple back rub will do the trick.
Frequently Asked Questions:
Q: What if I don't have the budget to buy expensive gifts? A: Expensive gifts aren't necessary to show your partner how much you care. A thoughtful gift or gesture will mean more to your partner than an expensive gift.
Q: How often should I surprise my partner with a romantic gesture? A: There is no set number of times you should surprise your partner with a romantic gesture. It's the thought that counts, so surprise your partner when the moment feels right.
Q: What if my partner doesn't like surprises? A: Not everyone enjoys surprises, so it's essential to communicate with your partner. If they don't like surprises, plan a date night or a thoughtful gesture that they will appreciate.
Q: What if I'm not good at writing love notes? A: It's not about being a good writer; it's about expressing your love and appreciation for your partner. Write from the heart, and your partner will appreciate the effort.
Q: What if I'm not good at giving massages? A: You don't have to be a professional masseuse to give your partner a massage. A simple back rub or foot massage will show your partner that you care.
In conclusion, showing your partner how much you care doesn't have to be complicated or expensive. The smallest gestures can have the most significant impact on your relationship. Surprise your partner with a thoughtful gift, write love