Content Creator's Toolkit: Top 10 Tools to Skyrocket Your Online Presence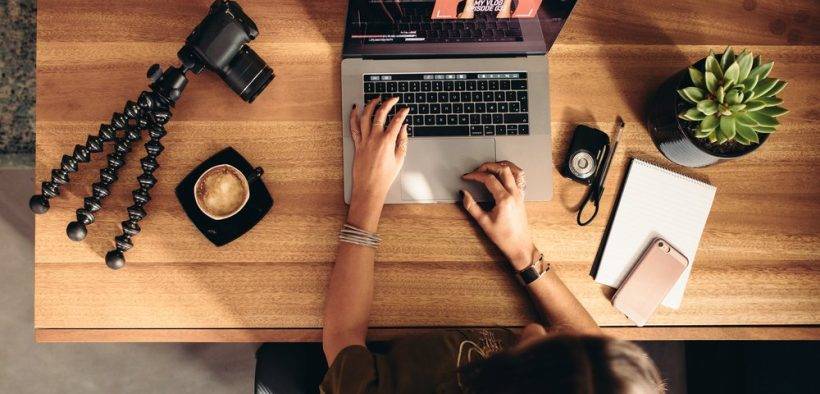 As a content creator, having the right set of tools can significantly enhance your efficiency, creativity, and overall online presence. In the digital landscape, where competition is fierce, leveraging the right tools can make a world of difference in reaching and engaging your audience. Whether you're a blogger, vlogger, podcaster, or social media influencer, this article will introduce you to the top 10 tools that will help skyrocket your online presence and take your content creation game to the next level.
**1. Content Management Systems (CMS)
A reliable Content Management System is the foundation of your online presence. For bloggers, platforms like WordPress, Blogger, or Squarespace provide user-friendly interfaces and customizable templates for creating and managing your content. For vloggers and podcasters, platforms like YouTube and SoundCloud offer hosting and distribution solutions, allowing you to reach a broader audience.
**2. Graphic Design Software
Creating visually appealing graphics is essential for capturing your audience's attention. Tools like Adobe Photoshop or Canva offer powerful features for designing stunning thumbnails, banners, social media posts, and other visual elements for your content. You don't need to be a professional designer to use these tools effectively.
**3. Video Editing Software
For vloggers and YouTubers, video editing software is a must-have tool. Programs like Adobe Premiere Pro or Final Cut Pro X enable you to edit your videos professionally, add special effects, transitions, and audio enhancements to create captivating content.
**4. Keyword Research Tools
Understanding keywords and SEO is vital for improving the discoverability of your content. Tools like Google Keyword Planner, SEMrush, or Ahrefs help you identify relevant keywords and phrases that align with your niche, ensuring your content ranks higher in search engine results.
**5. Social Media Scheduling Tools
Consistent social media presence is crucial for engaging your audience. Social media scheduling tools like Hootsuite or Buffer allow you to plan and schedule your posts in advance, ensuring a steady stream of content across various platforms.
**6. Data Analytics Platforms
To measure the success of your content and understand your audience better, data analytics tools like Google Analytics or social media insights are essential. These platforms provide valuable insights into your audience's demographics, behavior, and engagement patterns, helping you refine your content strategy.
**7. Email Marketing Software
Building an email list is a powerful way to connect with your audience and promote your content. Email marketing software like Mailchimp or ConvertKit enables you to create and manage email campaigns, share updates, and nurture your subscribers.
**8. Collaboration and Project Management Tools
If you collaborate with others or work in a team, using collaboration and project management tools like Trello, Asana, or Slack can streamline communication, assign tasks, and ensure everyone stays on track with content creation and promotion.
**9. Transcription Services
For podcasters or video creators, transcription services like Rev or Trint can save time and effort by converting your audio or video content into text. Transcriptions not only improve accessibility but also make it easier to repurpose your content for blog posts or social media captions.
**10. Grammar and Writing Tools
Polishing your writing is essential for creating professional and engaging content. Grammar and writing tools like Grammarly or Hemingway Editor help you spot grammar errors, improve readability, and enhance the overall quality of your written content.
Conclusion
Equipping yourself with the right tools is vital for maximizing your impact as a content creator and skyrocketing your online presence. Content Management Systems provide the framework for your content, while graphic design and video editing software elevate the visual appeal of your work. Keyword research tools and data analytics platforms guide your content strategy, while social media scheduling and email marketing software facilitate consistent engagement with your audience. Collaboration and project management tools streamline teamwork, and transcription services aid in content repurposing. Finally, grammar and writing tools ensure your content is polished and professional.
By incorporating these top 10 tools into your content creator's toolkit, you can boost your efficiency, creativity, and online presence, setting the stage for a successful and impactful content creation journey.
FAQs
Are these tools suitable for all types of content creators? Yes, these tools cater to a wide range of content creators, including bloggers, vloggers, podcasters, and social media influencers. Each tool serves specific purposes that can benefit creators in various niches.
Do I need to invest in all these tools right away? Start with the essential tools that align with your current content creation needs. As your online presence grows and your content creation process evolves, you can gradually explore additional tools to enhance your workflow.
Are there free alternatives to some of these tools? Yes, many of the tools mentioned have free versions with limited features. These can be great starting points, especially for creators with budget constraints.
How can I learn to use these tools effectively? Most tools offer tutorials, documentation, and online courses to help you get started. Additionally, there are numerous tutorials and guides available on platforms like YouTube or Skillshare to help you master these tools.
Should I prioritize visual elements over content quality? Visual appeal is essential for grabbing attention, but content quality should never be compromised. Strive for a balance between visually appealing elements and valuable, well-crafted content.