Expert Tips for Finding Your Perfect Match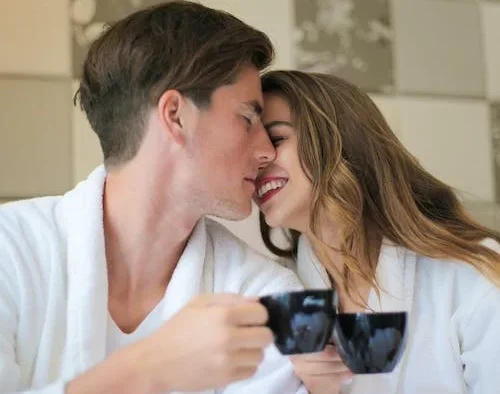 Online dating has become a popular way for people to find love and companionship. With the vast number of dating apps and websites available, it can be overwhelming to know where to start. But fear not, we're here to help you navigate the world of online dating with our expert tips on the dos and don'ts of finding your perfect match.
DO: Be honest in your profile When creating your online dating profile, it's essential to be honest about who you are and what you're looking for in a relationship. This will help you attract the right kind of people and increase your chances of finding a compatible match.
DON'T: Be too picky While it's important to have standards, being too picky can limit your options and make it harder to find someone who is truly compatible with you. Keep an open mind and give people a chance before writing them off.
DO: Choose a good profile picture Your profile picture is the first thing potential matches will see, so it's important to choose a good one. Make sure the photo is recent, well-lit, and shows you in a positive light.
DON'T: Overshare While it's important to be honest in your profile, you don't want to share too much information upfront. Avoid talking about past relationships, personal problems, or anything that could be seen as controversial.
DO: Use proper grammar and spelling Using proper grammar and spelling in your profile and messages shows that you're serious about finding a match and are willing to put effort into the process.
DON'T: Send generic messages Sending generic messages can make you appear disinterested or lazy. Take the time to read a person's profile and craft a personalized message that shows you're genuinely interested in getting to know them.
DO: Take your time getting to know someone Don't rush into a relationship with someone you meet online. Take the time to get to know them through messaging and video chats before deciding to meet in person.
DON'T: Ignore red flags If something seems off about a person you're talking to, trust your instincts and don't ignore any red flags. Your safety should always be a top priority.
DO: Meet in a public place When you do decide to meet someone in person, always meet in a public place and let someone know where you're going and who you're meeting.
DON'T: Get discouraged Online dating can be frustrating at times, but it's important to stay positive and not get discouraged. Keep an open mind and remember that finding the right person takes time.
In conclusion, online dating can be a great way to find love and companionship, but it's important to be honest, patient, and safe. By following these dos and don'ts, you can increase your chances of finding your perfect match and having a successful online dating experience.