Now You can top up wallet on eXantria using Revolut.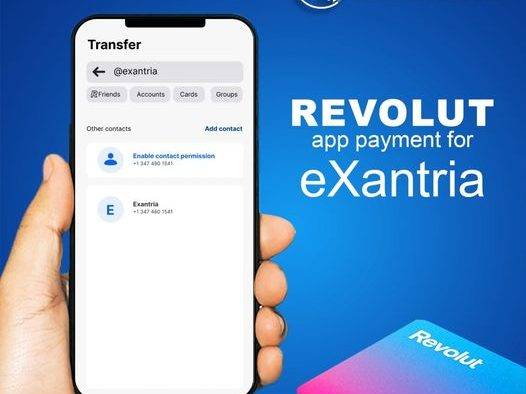 eXantria is excited to announce that it has partnered with Revolut to make it even easier for creators to monetize their work on the platform. With this new integration, creators can now top up their eXantria wallets using Revolut.
This means that creators no longer have to worry about the hassle of transferring funds from their bank account to eXantria. Instead, they can simply use the Revolut app to transfer funds directly to their eXantria wallet.
To use this feature, creators simply need to type @exantria inside of the Revolut app, under the Transfer section. From there, they can enter the amount they wish to transfer and the funds will be added to their eXantria wallet instantly.
This new integration is not only convenient for creators but also safe, as Revolut is known for its security and fraud protection. This new feature is also a game-changer for creators who want to monetize their work on eXantria but don't want to go through the hassle of traditional banking methods.
In addition, this integration with Revolut also opens up the eXantria platform to a wider audience, as it provides an alternative way for users to top up their wallet and access the platform.
Overall, the integration of eXantria with Revolut is a major step forward for creators looking to monetize their work on the platform. It makes the process of transferring funds easy, convenient, and secure. This new feature is a win-win for both eXantria and its users.