The Science of Romance: How Love Affects Your Brain and Body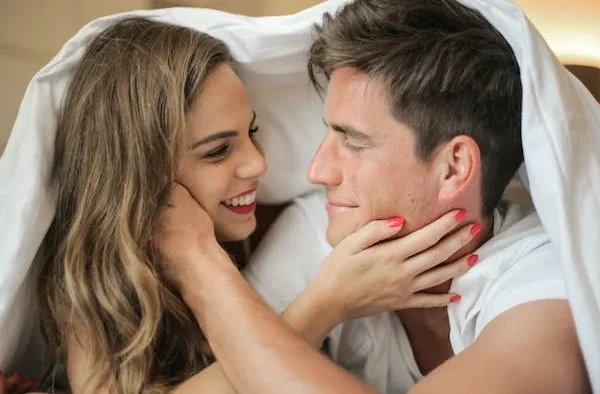 When it comes to love, the heart may flutter, but it's actually the brain that's doing most of the work. The feeling of being in love is so intense that it can completely take over your mind and body. But what exactly happens in the brain and body when we fall in love? In this article, we'll explore the science of romance and how it affects our brains and bodies.
The Chemistry of Love Love is not just an emotion, it's a chemical reaction in the brain. When we're in love, our brains release chemicals such as dopamine, oxytocin, and serotonin. These chemicals are responsible for the intense feelings of pleasure, bonding, and happiness associated with love.
Love and the Brain Love can affect different parts of the brain, including the prefrontal cortex, amygdala, and ventral tegmental area. These regions of the brain are responsible for decision-making, emotions, and reward processing. Love can also activate the same parts of the brain that are associated with addiction and craving.
The Physical Effects of Love Love not only affects the brain but also the body. When we're in love, our bodies release hormones such as cortisol and adrenaline, which can increase heart rate, blood pressure, and even sweating. Love can also affect the immune system, with some studies suggesting that people in loving relationships may have stronger immune systems.
The Evolution of Love Love may be a universal human experience, but it has evolved over time. From an evolutionary perspective, love and romantic attraction may have developed as a way to promote pair-bonding and cooperation between partners, leading to increased chances of survival and reproduction.
Romantic Date Ideas Now that we understand the science of romance, let's explore some romantic date ideas that can help ignite your passion:
Take a sunset walk on the beach and enjoy the sound of the waves crashing.
Cook a romantic dinner together and share a bottle of wine.
Visit a local winery and take a wine-tasting tour.
Take a dance class together and learn a new style of dance.
Go on a hot air balloon ride and enjoy the breathtaking view from above.
Rent a cabin in the woods and spend a cozy weekend together.
Attend a concert or music festival and dance the night away.
Take a scenic hike and enjoy the beauty of nature together.
Go on a road trip and explore new places and experiences together.
Have a picnic in the park and enjoy each other's company in a beautiful setting.
Conclusion Love is a powerful force that can have a significant impact on our brains and bodies. The chemicals and hormones released when we're in love can create intense feelings of pleasure, bonding, and happiness. Understanding the science of romance can help us appreciate the beauty and complexity of love. And by trying out some romantic date ideas, we can keep the spark of love alive and ignite our passion.
FAQs
How long does it take for the brain to release chemicals like dopamine when we fall in love? It varies from person to person, but some studies suggest that the brain can release dopamine within a few seconds or minutes of seeing or interacting with someone we find attractive.