7 Secrets to Making Your Online Relationship Work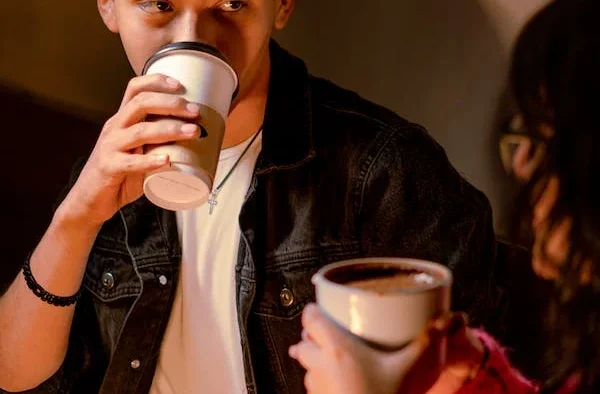 Long-Distance Love: 7 Secrets to Making Your Online Relationship Work
In the modern world, it's becoming increasingly common for people to form romantic relationships online. Whether you meet through a dating app, social media platform, or gaming forum, building an emotional connection through a screen is a unique experience. However, maintaining that connection when you're living in different parts of the world is no easy feat. Here are seven secrets to making your online relationship work:
Communication is key: In any relationship, communication is crucial, but it's even more important in a long-distance online relationship. Since you don't have the luxury of physical touch and in-person interaction, it's crucial to be open, honest, and transparent in your communication. Make time for regular video chats or phone calls, and use messaging platforms to check in with each other throughout the day.
Set expectations early on: When you're in an online relationship, it's essential to be upfront about your intentions, needs, and expectations. Discuss your future plans, including when you'll meet in person and how you'll navigate the long-distance aspect of your relationship. This will help to avoid misunderstandings and ensure that you're both on the same page.
Be creative with your communication: Being in a long-distance relationship means you have to be creative when it comes to communication. Find fun ways to stay connected, like sending care packages or love letters, playing online games together, or watching a movie or TV show simultaneously. These activities will help you feel more connected and strengthen your emotional bond.
Trust each other: Trust is a fundamental component of any relationship, but it's especially important in a long-distance online relationship. Since you don't have the luxury of seeing each other in person regularly, it's essential to trust that your partner is being honest with you. Be transparent and communicate openly about any concerns or issues that arise.
Make time for each other: In a long-distance online relationship, it's easy to let time slip away and feel disconnected from each other. It's crucial to make time for each other and prioritize your relationship. Schedule regular date nights, plan virtual vacations or trips, and find ways to connect despite the physical distance between you.
Have a support system: Being in a long-distance online relationship can be challenging, and it's essential to have a support system in place. Lean on your friends and family for emotional support, and consider joining online communities or forums for people in similar situations. Having a network of people who understand and support your relationship can help you feel less isolated and more connected.
Plan for the future: While it's important to focus on the present, it's also essential to plan for the future of your relationship. Discuss your long-term goals and aspirations, and make plans for when you'll be together in person permanently. Having a shared vision for your future can help you feel more secure and committed to your relationship.
In conclusion, building a successful long-distance online relationship takes effort and dedication, but it's certainly possible. By following these seven secrets, you can build a strong emotional connection, maintain open communication, and make your relationship work despite the distance.