Maximizing Instagram Success: How to Get More Followers and Grow Your Account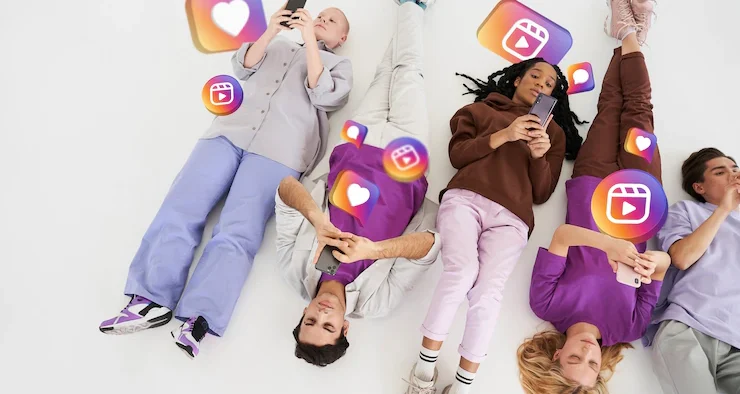 Instagram has become one of the most popular social media platforms in the world, with over 1 billion monthly active users. For businesses and individuals alike, having a strong presence on Instagram can be incredibly valuable. In this article, we'll provide you with a comprehensive guide to maximizing your success on Instagram, including tips and tricks for getting more followers and growing your account.
1: Define Your Niche and Target Audience One of the keys to success on Instagram is to have a clear understanding of your niche and target audience. This includes figuring out what you have to offer and who you want to reach. By knowing your niche and target audience, you can create content that resonates with them and attracts more followers.
2: Create High-Quality, Engaging Content The quality of your content is one of the most important factors in determining your success on Instagram. To attract and retain followers, you need to consistently produce high-quality content that is visually appealing and engaging. This can include photos, videos, and other types of media that showcase your brand and what you have to offer.
3: Utilize Hashtags and Location Tagging Hashtags and location tagging are powerful tools for increasing your visibility on Instagram. By using relevant hashtags, you can make your posts more discoverable to users who are searching for content related to your brand. Similarly, by tagging your location, you can make it easier for people in your area to find your posts and connect with your brand.
4: Engage with Your Followers and Community Engaging with your followers and community is another key factor in growing your presence on Instagram. This includes responding to comments, responding to direct messages, and actively seeking out opportunities to engage with your audience. By showing your followers that you care about them and value their input, you can build a strong relationship with your audience and increase their loyalty to your brand.
5: Collaborate with Other Brands and Influencers Finally, collaborating with other brands and influencers is a great way to reach new audiences and grow your presence on Instagram. This can include working with other brands to create joint campaigns, sponsoring influencer posts, or partnering with other brands to create new content. By collaborating with other brands and influencers, you can tap into their existing audiences and reach new people who might be interested in your brand.
Conclusion: Maximizing your success on Instagram requires time, effort, and a strategic approach. By following the tips and tricks outlined in this guide, you can get more followers and grow your account on the platform. Whether you're looking to promote your business or build your personal brand, Instagram offers a wealth of opportunities for success. So, get started today and take your Instagram presence to the next level!