The Most Iconic Kisses in Pop Culture History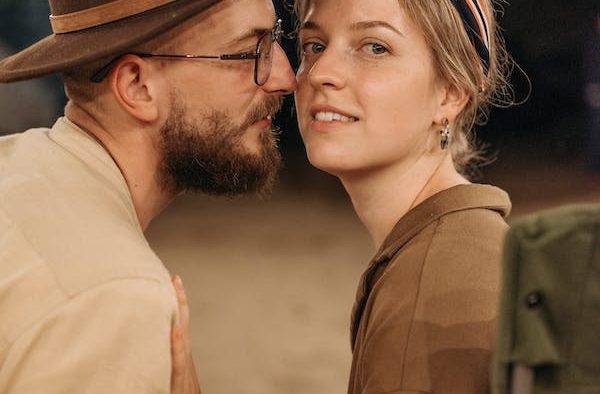 Kisses in pop culture have a way of captivating our hearts and leaving a lasting impression. Whether they're sweet, romantic, or unexpected, these moments of intimacy have the power to make our hearts flutter and leave us feeling all warm and fuzzy inside. Here are some of the most iconic kisses in pop culture history.
One of the most iconic kisses in pop culture history has to be the kiss between Jack and Rose in the movie Titanic. As they stand at the bow of the ship, with the wind blowing through their hair, they share a passionate kiss that leaves viewers breathless. The chemistry between Leonardo DiCaprio and Kate Winslet is electric, making this moment one of the most unforgettable in cinematic history.
Another unforgettable kiss is between Spider-Man and Mary Jane Watson in the first Spider-Man movie. As Spider-Man hangs upside down, Mary Jane removes his mask and the two share a passionate kiss in the pouring rain. This moment perfectly captures the essence of their romance and leaves viewers cheering for their love.
The iconic kiss between Lady and the Tramp in the Disney classic, "Lady and the Tramp," is another unforgettable moment. As they share a plate of spaghetti, their noses touch, and they share a kiss that is both sweet and romantic. This moment has become a beloved part of pop culture history, capturing the magic of falling in love.
In the final scene of the romantic comedy "Notting Hill," the kiss between Julia Roberts and Hugh Grant is a moment that leaves viewers swooning. As they stand in a crowded street, they share a passionate kiss, leaving no doubt in anyone's mind that they're meant to be together.
These iconic kisses are just a few examples of the power of intimacy and love in pop culture. They remind us of the joy of falling in love, the passion that comes with intimacy, and the magic of romance. Whether we're watching a classic movie, a popular TV show, or a favorite music video, these moments of intimacy have the power to capture our hearts and leave a lasting impression.